HiT

E

X: Reflowable Output for T

E

X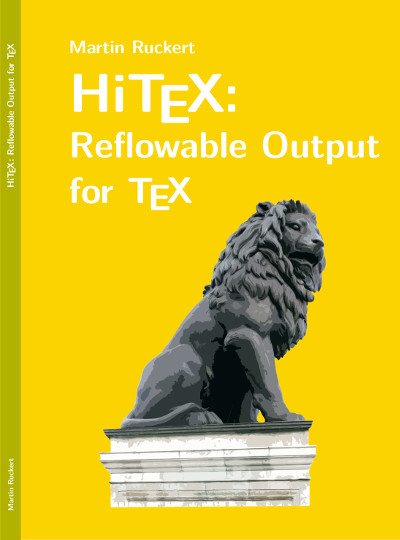 Reflowable Output for T

E

X
If you want to know what this is about, read the introductory paper in TUGBoat issue 39:3, 2018: HINT: Reflowing TEX Output.
News
The new Version 2.0 is distributed with T

E

X Live 2023.
Resources
A printed book (cover as displayed to the left) is still in preparation.
HiT

E

X is distributed as part of the T

E

X Live distribution.
A prerelease of the planned book as pdf: hitex.pdf
Versions
The Versions of Hi
T

E

X
are numbered in sync with the version of the HINT file format that are produced.
Version 2.0
Current version distributed with TEX Live 2023.
Version 1.4
This version was the first public version distributed with TEX Live 2022.
Support
If you want to help, send me an email to ruckert (at) cs.hm.edu.
---