HINT: The Viewer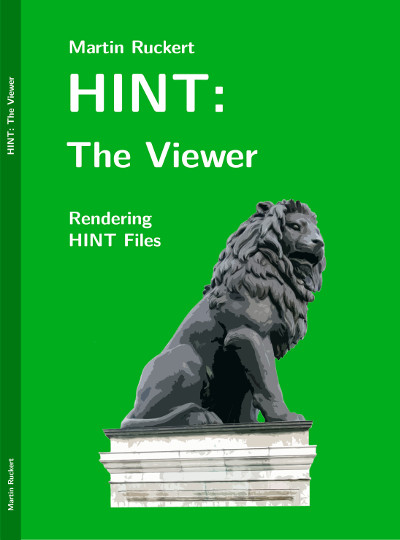 Programs to view HINT files
Documentation and Sources
The hint viewer software consists of a backend, written in C and several frontends. The backend is reusable, the frontends are specific for an operating system. Currently two frontends are available: for Windows and for Android. The Android HintView is joint work with Prof. Gudrun Socher.
A book is in preparation. The sources will become available with the printed documentation.
Missing Features
In the backend:
Page Templates
Consequently no support for footnotes or floats.
Postscript Type1 fonts
Only PK and TrueType fonts are supported
In the frontend:
The Android viewer has no print support.
Warning
These are pre-release versions of the HINT file viewer. They are still buggy but can be used to conduct experiments.
Binaries
Support
These programs are still under continuous develpoment. So dont ask for support.
If you want to help, send me immediately an email to ruckert (at) cs.hm.edu.
If you own a company and want to use HINT files and HINT viewers as part of your products, send me an email to ruckert (at) cs.hm.edu.
---