HiT

E

X: Reflowable Output for T

E

X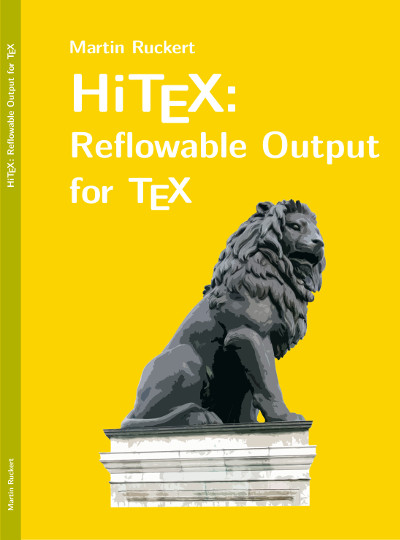 Reflowable Output for T

E

X
If you want to know what this is about, read the introductory paper in TUGBoat issue 39:3, 2018: HINT: Reflowing TEX Output.
News
The new Version 1.1 supports page templates and PostScript Type 1 fonts.
Resources
A printed book is planed for fall 2022.
Hitex will be distributed as part of the TeX Live 2022 distribution.
A prerelease of the book as pdf: hitex.pdf
Errata and Improvements
Version 1.0
Produces version 1.3 HINT files.
Support added for page templates.
Support added for PostScript Type 1 fonts.
Support
If you want to help, send me an email to ruckert (at) cs.hm.edu.
---